Skydance was founded in 2010 with David Ellison's ambitious vision to establish a diversified media company to create high-quality content and engaging experiences for a global audience. Skydance's independence, versatility and multi-platform approach have propelled the Company's growth in live-action features, television, animation, interactive and new media. Today, more than 500 colleagues across two continents share David's vision and, together, have expanded Skydance's portfolio, creating a world-class studio on the forefront of where entertainment is heading.
2010
The name Skydance comes from David's love of aviation. An accomplished pilot, he took inspiration from flying aerobatics known as "skydancing" – giving his new company a name to evoke limitless possibilities.
During these early days, when the company was based out of the hangar at the Santa Monica airport, Skydance secured its first notable partnership, with Paramount Pictures, to finance and produce some of the world's most legendary franchises.
The company's first feature film, True Grit, was directed by the Coen Brothers, and went on to receive 10 Academy Award nominations, becoming the highest-grossing western film at the time.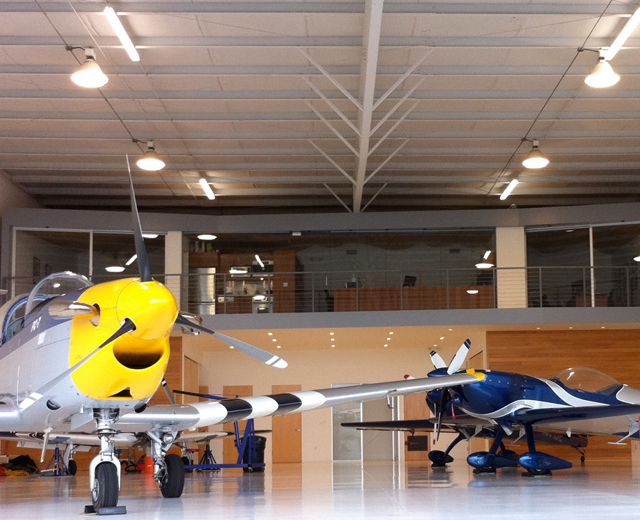 2011
The action escalated with Skydance's next film: Mission: Impossible – Ghost Protocol, where Tom Cruise held audiences on the edge of their seats as he dangled 2,700 feet high on the side of the world's tallest building, the Burj Khalifa. At that time, Ghost Protocol was the highest grossing film in the series – which is now currently in production on the seventh and eighth installments.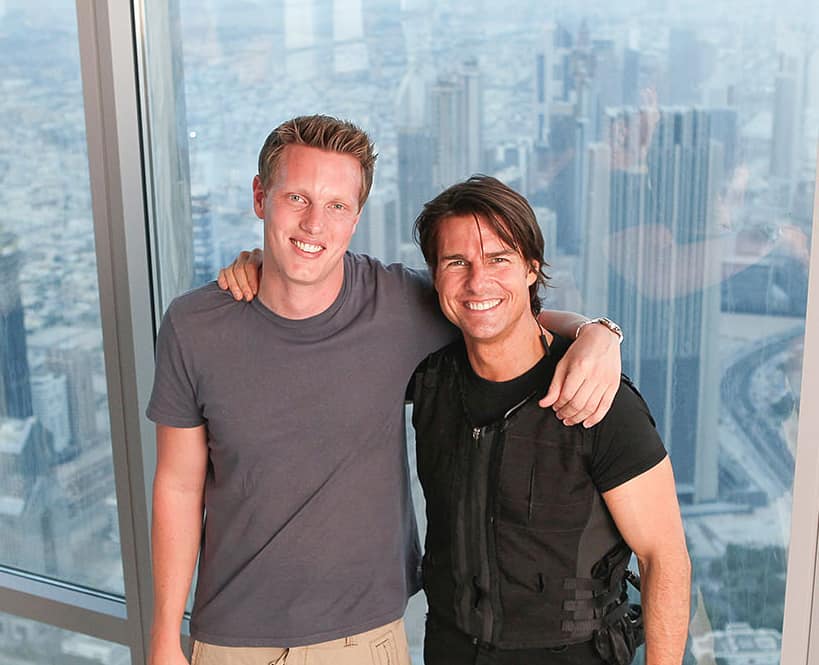 2012
Skydance teamed up with Tom Cruise again the following year to bring Lee Child's best-selling book series Jack Reacher to the big screen with Cruise starring as the hard-hitting vigilante. Cruise not only mastered fight sequences that required unique street-fighting techniques but also did his own stunt driving behind the wheel of a 500 horsepower V8-powered Chevy Chevelle.

2013
In just three years, Skydance reached a critical milestone: its first billion-dollar worldwide box office year. In addition to tentpole films G.I. Joe: Retaliation and the Brad Pitt-starring World War Z, Skydance also produced another globally popular franchise with the release of Star Trek Into Darkness.
Soon after, the Company launched its second pillar: Skydance Television, with the goal to expand the Company's world-building with a slate of premium, elevated content scripted series across all genres and become a leading supplier to a wide range of global streamers, premium cable channels and networks.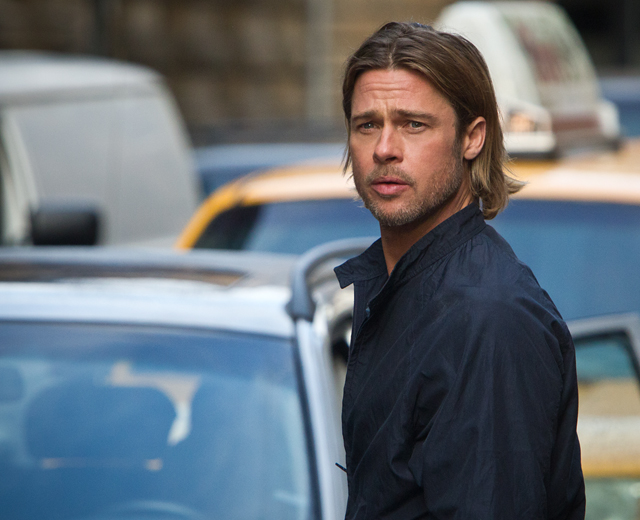 2014
Skydance Television quickly broke into producing scripted content, setting up its first comedy series, Grace and Frankie, at Netflix. Grace and Frankie marked the burgeoning streamer's first original comedy series and now after seven seasons, is set to become the longest running series on Netflix. Created by Marta Kauffman and Howard J. Morris, and starring Jane Fonda, Lily Tomlin, Sam Waterston and Martin Sheen Grace and Frankie, to-date, has earned 13 Primetime Emmy® and six Screen Actors Guild Award nominations for both Jane Fonda and Lily Tomlin and a Golden Globe nomination for Lily Tomlin.
Skydance Television's first drama series, the critically acclaimed Manhattan, debuted on WGN America and went on to win a Primetime Emmy® Award – a first for the company.

2015
The next installment of the blockbuster Mission: Impossible franchise: Rogue Nation premiered with Tom Cruise once again raising the bar by performing his own death-defying stunts, including hanging on the side of Airbus A400M as it takes off and flies 5,000 feet above the ground. Terminator: Genisys earned almost half a billion dollars at the global box office, allowing Skydance to claim a second billion-dollar milestone in only five years of operation.
2016
Skydance continued its rapid expansion with the acquisition of a leading game developer to form Skydance Interactive. An avid gamer, it was always David's ambition to expand Skydance's world-building and storytelling into virtual reality and immersive gameplay. The interactive studio now brings together leading artists and technologists to create and publish original and IP-based virtual reality.
Fueling another year of box office success, the next chapters in two of the most popular franchises launched with Star Trek Beyond and Jack Reacher: Never Go Back earning more than half a billion dollars worldwide.

2017
David Ellison realized a lifelong passion by launching Skydance Animation. Its mission: to bring bold, meaningful and original stories to global audiences with a team exceptional artists, harnessing the power of animation to bring these worlds to life. The studio's film slate now includes: Luck, directed by Peggy Holmes; Spellbound, directed by Vicky Jenson, with music and score composed by the legendary Alan Menken; and Pookoo, written and directed by Nathan Greno. In addition to its films, the studio is expanding its reach by developing a number of high-quality series.
Skydance Interactive released its first virtual reality title: Archangel. This mech-shooter game received multiple award nominations and wins, including Best in VR at E3. Archangel went on to launch a multiplayer update, Archangel: Hellfire, adding new maps and mechs to this wildly popular title.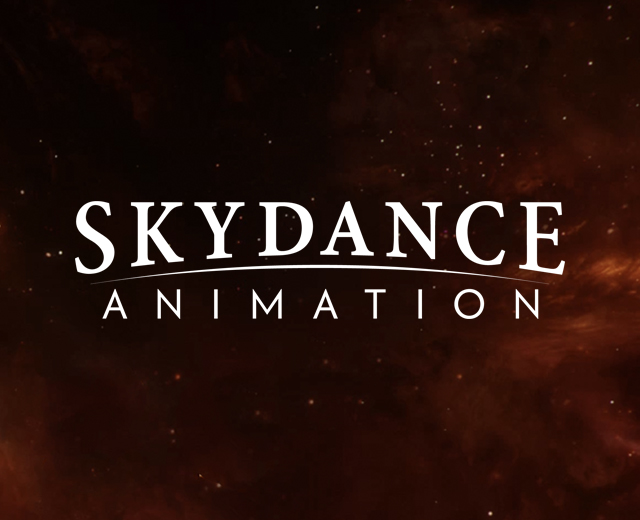 2018
Skydance formed a strategic partnership with global communications giant Tencent, allowing the Company access to Tencent's expertise and unmatched scale in China, the second largest media market in the world, further strengthening its global footprint. Tencent's partnership allows for co-financing opportunities on all Skydance films in this critical global market, as well as marketing, distributing and merchandising efforts. The partnership also supports collaboration in television, interactive and virtual reality.
Mission: Impossible – Fallout hit theaters to become the highest-grossing film in the franchise's history. Tom Cruise's sixth turn as Ethan Hunt saw the daredevil actor perform a HALO jump from 25,000 feet in the air, among other jaw-dropping stunts.
Skydance Television continued its success, celebrating five series on-air and streaming with the season four premiere of Grace and Frankie and the series premieres of epic sci-fi noir Altered Carbon on Netflix; spy-thriller Condor on AT&T Audience Network; revenge fantasy Dietland on AMC; and Tom Clancy's Jack Ryan on Amazon, which brought Tom Clancy's legendary character Jack Ryan to television for the first time.

2019
Skydance launched its fifth pillar with Skydance New Media, a division creating story-focused interactive experiences crafted as IP-based series with real-time computer graphic technology, where the user is fully in control of exploration, discovery, mystery, adventure and problem solving.
Skydance continued its longstanding relationship with Netflix with the premiere of the studio's first streaming film, the explosive 6 Underground, starring Ryan Reynolds and directed by Michael Bay. Within its first month of release, the massively popular action film was viewed by more than 83 million subscribers and went on to become one of the most popular films of all time on the streaming service.
That same year, Skydance teamed with visionary director Ang Lee for Gemini Man starring Will Smith and reunited Arnold Schwarzenegger and Linda Hamilton for Terminator: Dark Fate helmed by Tim Miller and produced by series creator James Cameron.

2020
With the release of The Old Guard, Skydance landed its second movie on Netflix's list of Top Ten Most Popular Films – and is notably the only studio to achieve this milestone to date. The massively popular and critically acclaimed action movie was directed by Gina Prince-Bythewood and written by Greg Rucka, and stars Charlize Theron and KiKi Layne.
To exceptional reviews from both fans and media alike, Skydance Interactive launched the top-selling, award-nominated The Walking Dead: Saints and Sinners, a virtual reality game that allowed players to step through the flooded streets of post-apocalyptic New Orleans and has expanded to include The Meatgrinder horde mode update and addictive downloadable content.
Skydance Animation Madrid established to create one globally integrated studio across two continents, with more than 350 animation colleagues in Los Angeles and Madrid, solidifying the studio full oversight of all production aspects across features and television, ensuring the highest quality throughout the life cycle of each project.
Skydance announced a $275 million capital raise to further expand its scope across the entertainment landscape, led by strategic investments from RedBird Capital Partners, a private investor with extensive reach across sports and entertainment, and Korean powerhouse CJ ENM and its entertainment subsidiary Studio Dragon. The partnership with CJ ENM allows Skydance to collaborate across both studios' vast libraries to create compelling stories with worldwide audience appeal in addition to further strengthening its presence within the APAC region.

2021
Skydance continued to grow with the launch of Skydance Sports to develop premium sports related scripted and unscripted content, documentaries and events.
Skydance Animation formed a multi-year deal with Apple to produce premium features and theatrical quality series for the streamer. In addition, the studio's inaugural animated short, Blush, premiered at the prestigious Tribeca Film Festival. The animated short from writer/director Joe Mateo went on to receive critical praise as well as a number of accolades and nominations.
Skydance New Media announced a partnership with Marvel Entertainment for their first project: a narrative-driven, blockbuster action-adventure game featuring a completely original story and take on the Marvel Universe.
The Tomorrow War starring Chris Pratt and Yvonne Strahovski premiered and became the most streamed movie during its opening weekend on Prime Video. The studio also released Without Remorse starring Michael B. Jordan and Snake Eyes starring Henry Golding.
Skydance Television released the first season of the epic sci-fi saga Foundation. The show quickly became a global hit and went on to receive two Primetime Emmy Nominations along with two VES Award wins.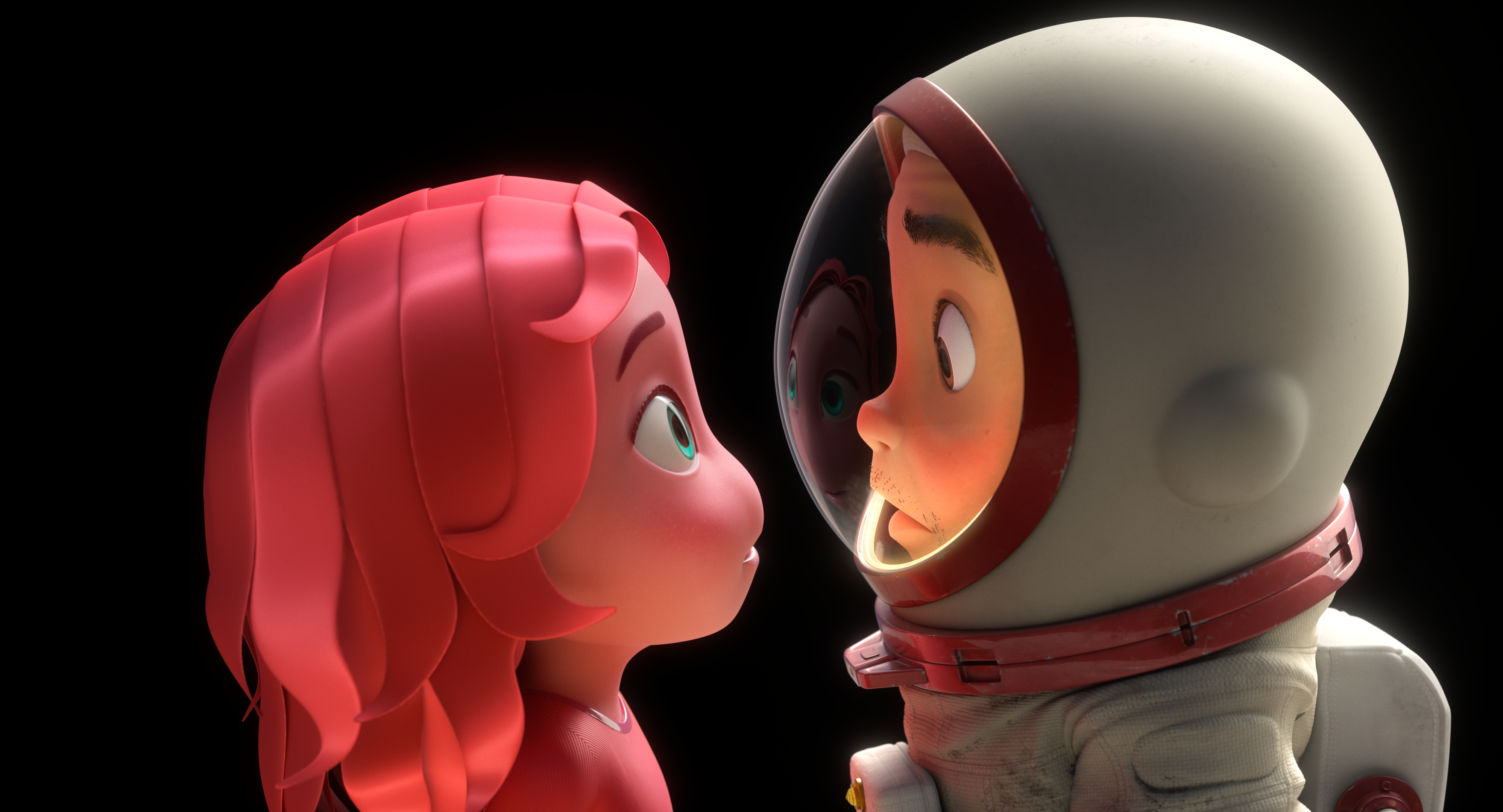 2022
The highly anticipated film Top Gun: Maverick broke numerous box office records including becoming the highest gross domestic film of the year. The film received universal praise from fans and critics and landed countless award nominations and wins. In addition to winning the Oscar for "Best Sound," the film received a total of six nominations at the 95th Academy Awards including one for "Best Picture," the film also won the People's Choice Award for "Best Action Movie of 2022."
Skydance expanded its relationship with Apple by entering into a multi-year, live action first look deal with the streamer to produce an annual slate of premium feature films.
Skydance premiered The Adam Project starring Ryan Reynolds on Netflix which became one of the streamer's most popular films of all time and went on to win the People's Choice Award for "Comedy Movie of 2022." The studio also released The Greatest Beer Run Ever, starring Zac Efron and Russell Crowe and directed by Peter Farrelly, which debuted at the prestigious Toronto International Film Festival before premiering on Apple TV+.
Skydance Television released the first season of Reacher on Prime Video. Based on the book series by Lee Child, Reacher was a massive hit and received a swift season two renewal. Fans also bid a heartfelt farewell to Grace and Frankie, which with the release of its final episodes, became the longest running series in Netflix history.
Skydance Animation released its first feature, Luck. Directed by Peggy Holmes and starring Eva Noblezada, Simon Pegg, Jane Fonda, Whoopi Goldberg and Flula Borg, this heartwarming film quickly became a fan favorite on Apple TV+.
Within its first year, Skydance Sports formed numerous partnerships with the biggest names in sports and entertainment including with the NFL, Kylian Mbappé and his Zebra Valley Production company, Tom Brady's Religion of Sports and Meadowlark Media. The studio also released its first project, Good Rivals, a docuseries focusing on the unique rivalry between the U.S. and Mexico's national soccer teams.
Skydance New Media announced its second game: a collaboration with Lucasfilm Games to develop and produce a richly cinematic action-adventure a game featuring an original story in the legendary Star WarsTM galaxy.
Skydance Interactive released the next chapter of the tourist's story with The Walking Dead: Saints & Sinner – Chapter 2: Retribution.